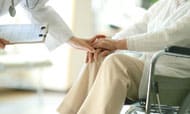 Pharmacology

About the Department
The Department of Pharmacology came to existence in the year of 2011. Pharmacology is the science of drugs which is often confused with pharmacy. Pharmacology is a separate discipline in the health sciences. Pharmacology is the science of how drugs act on biological systems and how the body responds to the drug. The study of pharmacology encompasses the sources, chemical properties, biological effects and therapeutic uses of drugs. Pharmacology has an important role in pharmaceutical industry where drug discovery and clinical trials are all based on pharmacological principles.
Pharmacology lies at the heart of biomedical science, linking together chemistry, physiology and pathology. Pharmacologists work closely with a wide variety of other disciplines that make up modern biomedical science, including neuroscience, molecular and cell biology, immunology and cancer biology. Pharmacological knowledge improves the lives of millions of people across the world. It maximizes their benefit and minimizes risk and harm.
Knowing Pharmacology is crucial for/to:
a. Discovery of new medicines to help fight diseases
b. Improve the effectiveness of medicines
c. Reduce unwanted side effects of medicines
d. Understand why individuals differ in the way they respond to certain drugs and why some others cause addiction
Departmental Focus
Education (Undergraduate Teaching)
The department trains students of MBBS, BDS, B.Sc. Nursing, BPT, B.Sc. Optometry, Diploma in Operation Theatre Technology and Diploma in dialysis technician in both theoretical and practical aspects of pharmacology. MBBS students are also taught topics like essential medicines, Pharmacovigilance, drug information services etc.
A novel method of assessment of undergraduate students has been introduced in the form of group discussion and seminars during mid & end semester examinations.
The conventional practical classes of pharmacy have been replaced with demonstration & group discussion on marketed pharmaceutical products, new drug delivery systems, prescription audit, drug interaction exercises etc
Most of the animal experiments (isolated tissue experiments) are being replaced by clinical pharmacology exercises and also by teaching through Computer Assisted Learning (CAL). Objective Structured Practical Examination (OSPE) has also been introduced.
Vision
The vision of Department is to become a centre of excellence that provides leadership in education, training and research to the students of Pharmacology.
Mission
The Department's mission at the undergraduate level is to contribute in the overall training of the medical house officer, through enriching him with the knowledge, attitudes and skills needed for rational drug prescription, so that he can fit effectively and efficiently, not only into the Kerala health care service system, but also elsewhere
Achievement
The University results for Pharmacology in second MBBS examination have remained constantly excellent (> 95% pass rate) from the date of inception.
Infrastructure
The department consists of two well planned spacious laboratories for Experimental Pharmacology and Clinical Pharmacology (Shared with Biochemistry department) with facility to conduct practical exercises for 100 undergraduate students. Both the laboratories are well equipped, as per MCI norms.
The department has two spacious demonstration rooms with capacity of eighty each to accommodate the students for the small group discussion, doubt clarification and assignments for the Undergraduate students. The department is fully equipped with instruments for practical, demonstrations for students.
Museum in the Department is very spacious and provided with:
Drug samples – 175
Laminated Boards (Scientists, MOA & ADRs) – 88
Instruments & Dosage forms – 30
Specimen of Medicinal Plants - 24
The department has a Research laboratory for the faculty members to carry out animal and in-vitro experiments and is furnished with adequate instruments and infrastructures.
The departmental library cum seminar room is spacious to accommodate 20 participants at a time. There are 150 books in the library.
Facilities available:
Demonstration Rooms -2
Students Practical Halls - 2
Research laboratory-1
Staff Rooms-6
Sectional Library-1
Publications
Dr.P.V.Narayanan
Research focus
Tuberculosis
Cancer
Public administration and financial management
Publications
1. Thottol R, Sreelatha M, Narayanan PV. Open label study to assess the safety and efficacy of cinacalcet in refractory hyperparathyroidism with chronic renal failure. Int J Basic Clin Pharmacol. 2016;5:676-83.
2. Rao S, Narayanan PV. A Randomised Open Label Comparative Clinical Trial on the Efficacy of Latanoprost and Timolol in Primary Open Angle Glaucoma. J Clin Diagn Res. 2016; 10: FC13–5.
3. Jeeja MC, Jayakrishnan T, Narayanan PV, Kumar MV, Thejus T, Anilakumari VP. Folic acid supplementation on homocysteine levels in children taking antiepileptic drugs: A randomized controlled trial. J Pharmacol Pharmacother 2014;5:93-9.
Dr. M.R. Laveesh
Research focus
Medical education
Obstructive airway disease
Pharmacovigilance
Publications
1. Shrinath G, Rajesh N, Laveesh MR. Incidence of early onset hypocalcaemia in newborns admitted in level III NICU. International Journal of Medical Paediatrics and Oncology 2017;3: 180-2.
2. Ushanagadevi CS, Beenakumari K, Daniel MK, Laveesh MR. A study on glucose tolerance test in young sputum positive tuberculosis patients. International Journal of Clinical Biochemistry and Research 2016;3:82-8.
3. Vishwaprakash MK, Laveesh MR, Somashekara SC. Evaluation of the anti-inflammatory activity of dipyridamole in acute and chronic experimental models in albino rats. Int J Basic Clin Pharmacol. 2016;5:1839-44.
4.Laveesh MR, Vishwaprakash MK, Somashekara SC. Comparative study of problem based learning versus structured group discussion in teaching Pharmacology. Int J Basic Clin Pharmacol. 2016;5:1877-80.
5. Beenakumari K, Laveesh MR, Warrier NVU, Parvathi K, Jose Raj MG. Estimation of Adenosine deaminase and proteinase inhibitory activity and their correlation with tuberculous effusion and other pleural effusion cases. International Journal of Clinical Biochemistry and Research 2016;3:114-9.
6. Somashekara SC, Deepalaxmi S, Jagannath N, Ramesh B, Laveesh MR, Govindadas D. Retrospective analysis of antibiotic resistance pattern to urinary pathogens in a Tertiary Care Hospital in South India. J Basic Clin Pharma 2014;5:105-8.
7. Laveesh MR, Beenakumari K, Bandyopadhyay M, Ramesh B, Somashekara SC, Raveendran N, Bheemesh V. Prescription audit of antimicrobials in the medicine outpatient department of a tertiary care hospital. Int J Pharm Biomed Res 2013;4,:177- 80.
8. Arikeri SM, Laveesh MR, Priyadarshini AVN, Suja P, Farsana UK, Michael N, Raveendran N. Determination of time since death by estimating sodium and potassium levels in synovial fluid . Int J Pharm Biomed Res 2013;4:194-6.
9. Laveesh R, Bandyopadhyay M, Bagchi C, Tripathi SK. A preliminary assessment of availability and pricing of children's medicines in government hospitals and private retail pharmacies in a district of Andhra Pradesh. Indian journal of Pharmacology 2012;44:536.
10. Evaluation of oral N-acetylcysteine versus inhaled Fluticasone in Chronic Obstructive Pulmonary Disease Patients. 35th Annual Conference of Research Society, B.J. Medical College and Sassoon General Hospitals,Pune. 12-13 Feb,2009, Page no-30. (Abstract Publication)
Brashier B, Laveesh R, Kapoor S , Deshpande PK. Four weeks of treatment with n-acetyl cysteine (NAC) (1200mg/day) reduces lung oxidative stress and improves lung function in moderate-to-severe COPD subjects. 19th European Respiratory Society, September 2009. Page no-343-4 (Abstract Publication)
Dr. Biacin Babu
Research focus
Fostering good Pharmacovigilance practice
Pharmacogenomics and Personalized medicine (with focus on TPMT, NAT genotypes in India, interpretation to clinicians to initiate drug therapy)
Regenerative Pharmacology
Bioethics in research
Off label uses of drugs in Palliative medicine
Publications
Biacin Babu. Knowledge, attitude and practice towards fixed dose combination of drugs among practicing medical professionals in a tertiary care hospital. Med ej. 2014
Dr. Paul Mathai
Research focus
Insulin resistance; especially drug induced insulin resistance with a special focus on second generation antipsychotics
Publications
1.Mathai P, Nayak N, Rao M, Nitasha Bhat GM, Vinodraj K, Chandralekha N et al. Comparison of the efficacy of sitagliptin with pioglitazone on dexamethasone-induced hepatic steatosis, dyslipidemia, and hyperglycemia in albino rats. Int J Basic Clin Pharmacol. 2015;4:60-4.
2.Vinodraj K, Nagendra Nayak IM, Rao JV, Mathai P, Chandralekha N, Nitasha B et al. Comparison of the efficacy of liraglutide with pioglitazone on dexamethasone induced hepatic steatosis, dyslipidemia and hyperglycaemia in albino rats. Indian J Pharmacol. 2015;47:181-4.
3.Nitasha Bhat GM, Nayak N, Vinodraj K, Chandralekha N, Mathai P, Cherian J. Comparison of the efficacy of cardamom (Elettaria cardamomum) with pioglitazone on dexamethasoneinduced hepatic steatosis, dyslipidemia, and hyperglycemia in albino rats. J Adv Pharm Technol Res. 2015;6:136-40.
4.Netharakere C, Nayak NIM, Kundapur V, Bhat NGM, Mathai P, Rajesh D et al. Comparison of the efficacy of Clove (Syzygium aromaticum) oil with pioglitazone on dexamethasone induced hepatic steatosis, dyslipidemia and hyperglycemia in albino rats. J Clin Exp Res. 2015;3:169-73.
Dr. Ravi Prasad Nidanapu
Research focus
Research on implementation of innovative teaching methods
Research on drugs used for pediatrics and geriatrics
Research on promoting pharmacy dispensing methods
Publications
1. Nidanapu RP, Rajan S, Mahadevan S, Gitanjali B . Tablet Splitting of Antiepileptic Drugs in Pediatric Epilepsy: Potential Effect on Plasma Drug Concentrations. Paediatr Drugs. 2016;18:451-463
2. Nidanapu RP, Tamijarassy B, Mahadevan S, Gitanjali B. Effect of Divided Doses of Adult Solid and Liquid Oral Formulations of Antiepileptic Drugs in the Management of Pediatric Epilepsy. J Pharmacol Pharmacother. 2017;8:54-61.
3. Nidanapu RP, Mahadevan S, Gitanjali B. Influence of CYP2C9, CYP2C19, ABCB1, SCN1A and SCN2A Genetic Polymorphisms on Plasma Drug Levels of First Generation Antiepileptic Drugs in South Indian Epileptic Patients. Therapeutic Drug Monitoring 2018 (Ahead of Print)
Dr. Anu Chandran
Research focus
Oral hypoglycemic agents
Targeted chemotherapy
Parenteral vitamin-D
Ms. Hema Lalitha
Research focus
Pharmacoeconomics
Rational use of medicines
Chemotherapy and bacterial resistance
Other Activities
Staff is actively involved in Undergraduate research projects
Small daily group discussions in the department about subject, research journals and recent advances in the subject
The head of department is the member secretary of Institutional Ethics Committee (IEC) and Pharmacovigilance Committee (PVC)
They attend CME, workshop and conferences to keep themselves up-to-date