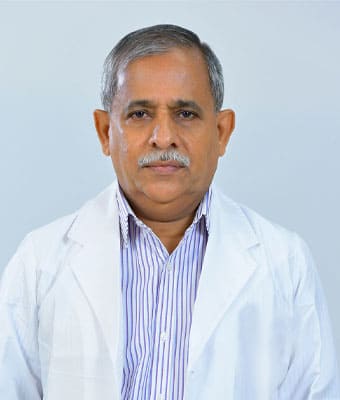 Dr. A Baburaj
Medical Director
Dr. A Baburaj, former Deputy Director of Health Services, Govt of Kerala is the Medical Director of Malabar Medical College Hospital. He graduated from Calicut Medical College. He has also served as District Immunization Officer, District RHC(World Bank) Officer and as State Program Officer for UNFPA-IPD Project.
With an ocean of experience with Govt of Kerala Health Services, he further continued for another eight years as District Program Manager of NRHM & NHM Project for Kozhikode district. He is a trained NABH National Assessor and also was a member of Administrative Reforms Committee (Health Services) of Govt of Kerala.
Being a Colossus in Health Care Administration, he is imparting his experience and his seamless wisdom in the growth of Malabar Medical College Hospital since 2017.
Awards :
Family Welfare Award- State level- Wayanad District -1983
Immunization Program Award- State level- Kannur District -1989 & 1990
Immunization State Level Award- Kozhikode District- 1994,1995,1996,1997.
Best Doctor Award- Govt of Kerala- 1998,2008
Good Service Entry in Polio Eradication Program-1996